By Martin Stein
There are some endeavours that are doomed to failure from the start. But that's not a reason not to give them a go. After all, someone was once actually swept under Niagara Falls in a barrel and survived. Humans are destined to seek; we aspire to reach the depths of the oceans, to explore the vastness of space and to reach the frontiers of the London bar scene.
Of course, a cocktail trip to London entails only limited risk, although the sheer quantity of places alone does not make it easy to guarantee healthy moderation (we therefore strongly recommend trying out the following over several visits). Complicating matters even further is the orientation, both in terms of geography and scope: where should you go and why? As a city, London is very spread out, it extends outwards rather than upwards. This is why it is worth having a think about, roughly, where you want to spend your evening – the city's very Victorian closing times also make it difficult to travel long distances between the various watering holes. As if the physical distances were not challenging enough, the cocktail fan in London soon discovers that they also have a journey through time ahead of them – the world of bars in all its shades of past, present and future lies before them. This is precisely what gives London its particular character: while a fierce yet futile debate rages over whether New York or Singapore has the world's best bars, London has indisputably the widest range of bars, solely by virtue of its long history – Singapore has achieved its current status in a very short time, while prohibition has acted as a fire wall to the past in New York; on top of that, almost any historic building on Manhattan Island has fallen victim at some stage to the push for growth.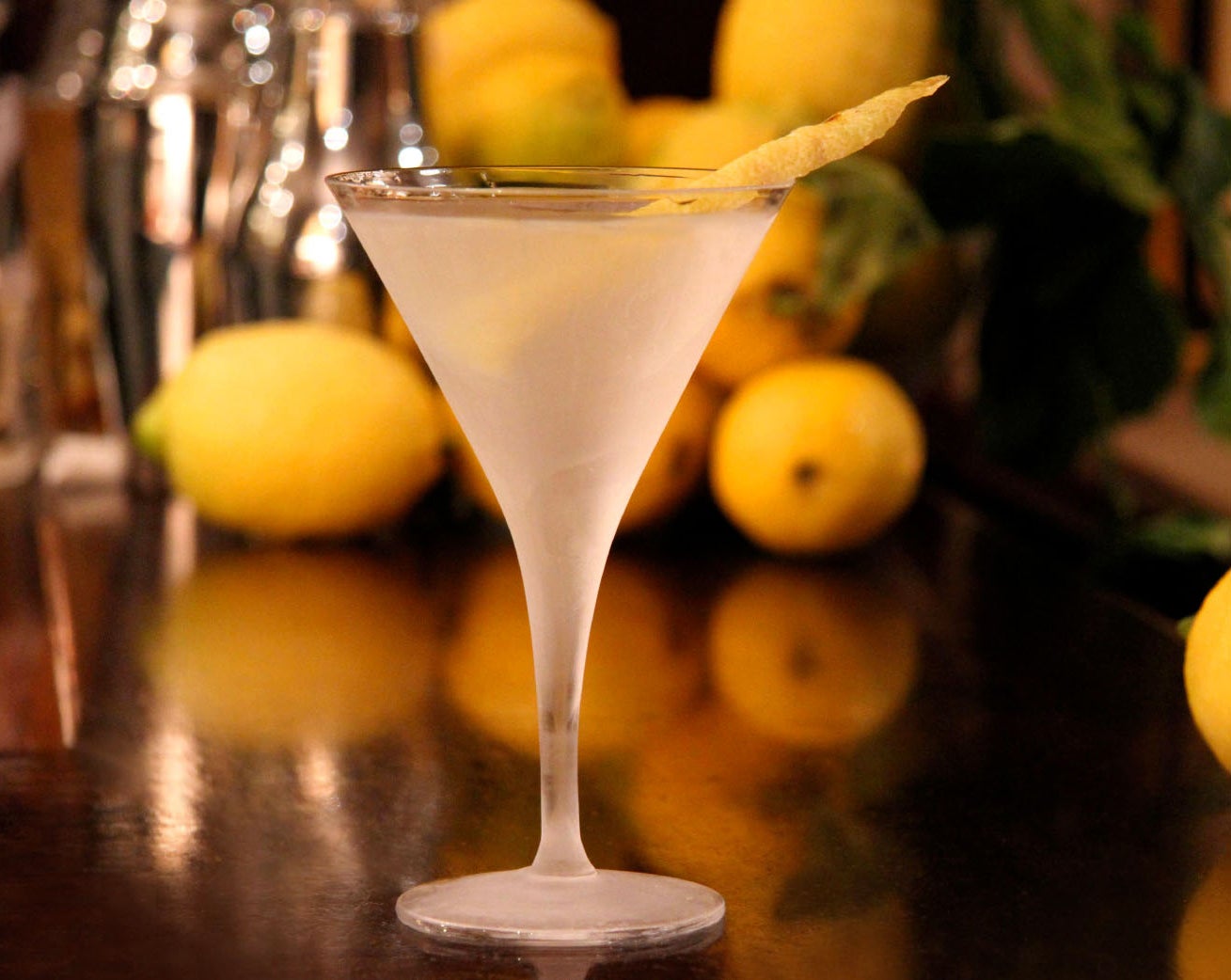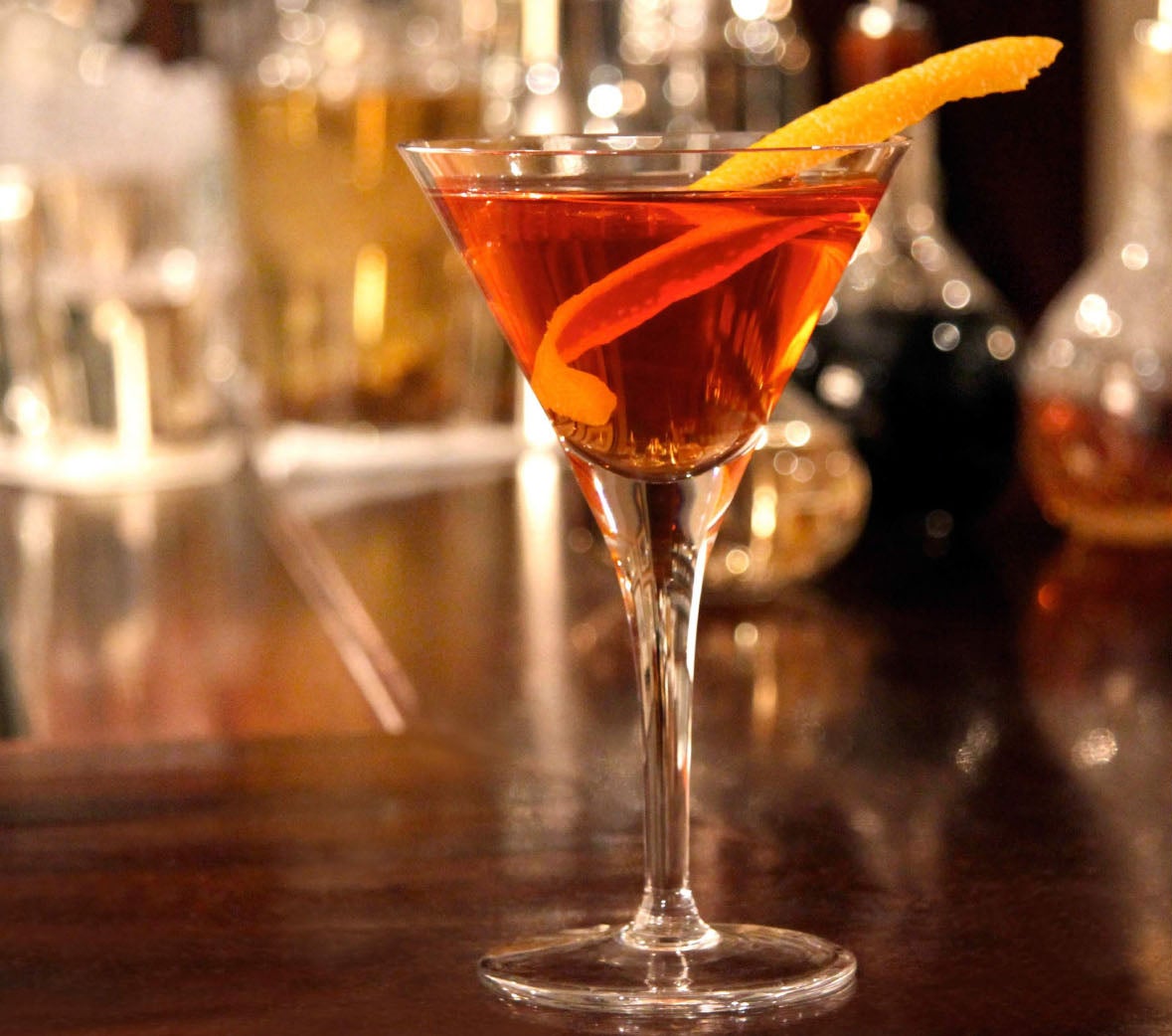 London has an ample supply of old buildings and it is all the more fascinating when their history can be experienced outside of a museum. The legendary bar in Dukes Hotel in Mayfair would be a fantastic starting point, surrounded by shops in which the British upper class have bought their bowler hats, hunting rifles and cigars since what seems like the time of William the Conqueror. The bar itself was a regular haunt of author Ian Fleming, who was inspired there to come up with James Bond's favourite drink – shaken, not stirred. It's important to mention this, as the Vesper Martini in Dukes Bar (half vodka, half gin) is actually poured at the table from ice-cold bottles into an ice-cold glass, without being shaken or stirred.
The Connaught Bar remains a timeless haven on the diverse and constantly evolving London bar scene.

Ago Perrone
Mayfair is an expensive part of town, as are the shops, restaurants and bars in the palace-like buildings in which they are housed. However, people without an aristocratic pedigree are also recommended to treat themselves at least once to a trip into this world of sublime service and outstanding quality. It goes without saying that a visit to the Connaught Bar is a must – there's a reason why it has been voted best bar in the world on two occasions. While the Connaught Hotel is old, the bar was only opened in 2008 by Agostino Perrone. Together with his team, headed up by Maura Milia and Giorgio Bargiani, he has consistently proven that, even in an extremely traditional, luxurious atmosphere, a modern and extremely tasteful version of mixology can be celebrated. At any rate, the aesthetics and the flavour of the Martini has to be compared with the Dukes' Martini. And the Bloody Mary is one of the best in the world. Bar icon Ago Perrone speaks the absolute truth when he says: "The Connaught Bar remains a timeless haven on the diverse and constantly evolving London bar scene."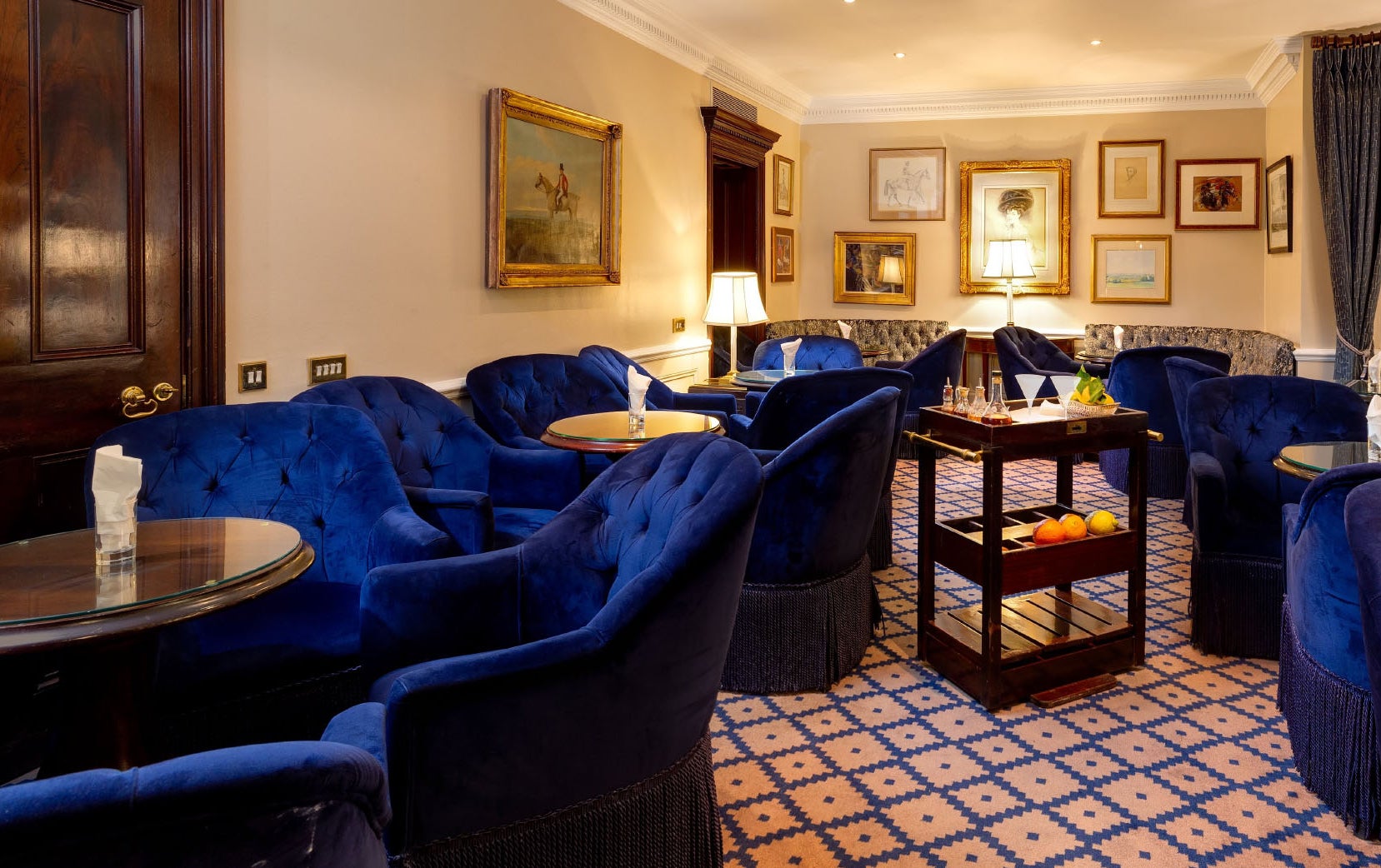 If after all this tastefulness, you need a change of scene, simply take a walk down the road to Sexy Fish. Don't be put off by the sheer size of the space, the music or the opulent and colourful furnishings: the food is outstanding and the drinks are equally amazing.
But, of course, a walk through the British Empire's galaxy of bars is not complete without a visit to the American Bar in the Savoy, one of the oldest cocktail bars on the planet and home to legendary bartenders like Harry Craddock, Ada Coleman, Peter Dorelli and Erik Lorincz. After the closure of the bar during the Covid-19 crisis, there is new hope: Chelsie Bailey has been appointed the new head bartender. With over a decade of experience in the bar world, Chelsie has gained much recognition elsewhere and is now set to tackle the difficult task of giving an institution steeped in history a modern – but probably not too modern – look. In any case, you need to drop in, enjoy the obligatory White Lady or Hanky Panky and then order something from the new menu. The atmosphere there will always be unique.
Whether it's the Connaught, the Savoy, or even the Langham with its Artesian Bar – it is often the luxury hotels that provide innovative bars with the space, while the bars in turn offer their guests this uniqueness, this special taste in a glass, which these days is simply expected from a certain class of establishment. A gin and tonic from the minibar isn't going to cut it any more for someone who is paying upwards of £600 a night for their room.
There are two interesting new bars to experience, each of them worth visiting in their own way and both quite deliberately designed as poster children for their respective hotel. The first of these is Velvet, the new jewel in the crown of the Corinthia Hotel, whose geographic proximity to the Savoy is also reflected in its aspirations. None other than "Maestro" Salvatore Calabrese has taken over this bar and with an assured sense of style has evoked an ambience of refined tradition that is simultaneously reminiscent of the profligacy of the 1920s. "Because Velvet is such a new bar in an equally new hotel, our creativity has been given practically free rein and we want to exploit that both in terms of style and taste. At the same time, we still treat the bar like our home, to which we invite friends to be our guests," says Cristian Silenzi, the new head bartender, who earned his spurs in the Savoy.
complex Minimalism
From zero to one hundred is one way of describing the trajectory of the second bar, Silverleaf, in the Pan Pacific hotel near Liverpool Station. Despite its proximity to the City, the financial heart of the English capital, this is an area that was previously not renowned for great luxury. Both the hotel and the bar are fundamentally changing this reputation: the design is a tour de force of discreetly refined aesthetic, and provides the backdrop so richly deserved by the drinks that are served. "We wanted to change the perception of what a cocktail can be," says bar manager Liam Broom, one of the team of three running the bar, all of them Londoners – in itself a real rarity in this city. "Most of the work actually takes place behind the scenes and as a result the 'performance' seen by the guest plays out quickly and seamlessly. A friend called it 'complex minimalism'. I think that's a good way of putting it."
Silverleaf is also delighted that another big name, Ryan "Mr. Lyan" Chetiyawardana, has launched a new project nearby – as we mentioned, in a sprawling city like London, it can be a disadvantage to be the only royal stag in the hunting grounds. Seed Library is an exception in that it forgoes the Lyan wordplay, but in contrast to Dandelyan or Lyaness, it has a more playful ambience. A speakeasy charm in the basement and a freewheeling inconsistency in style ensure immediate relaxation. Raspberry Champagne and a fried Mars bar to go with it? Get in there!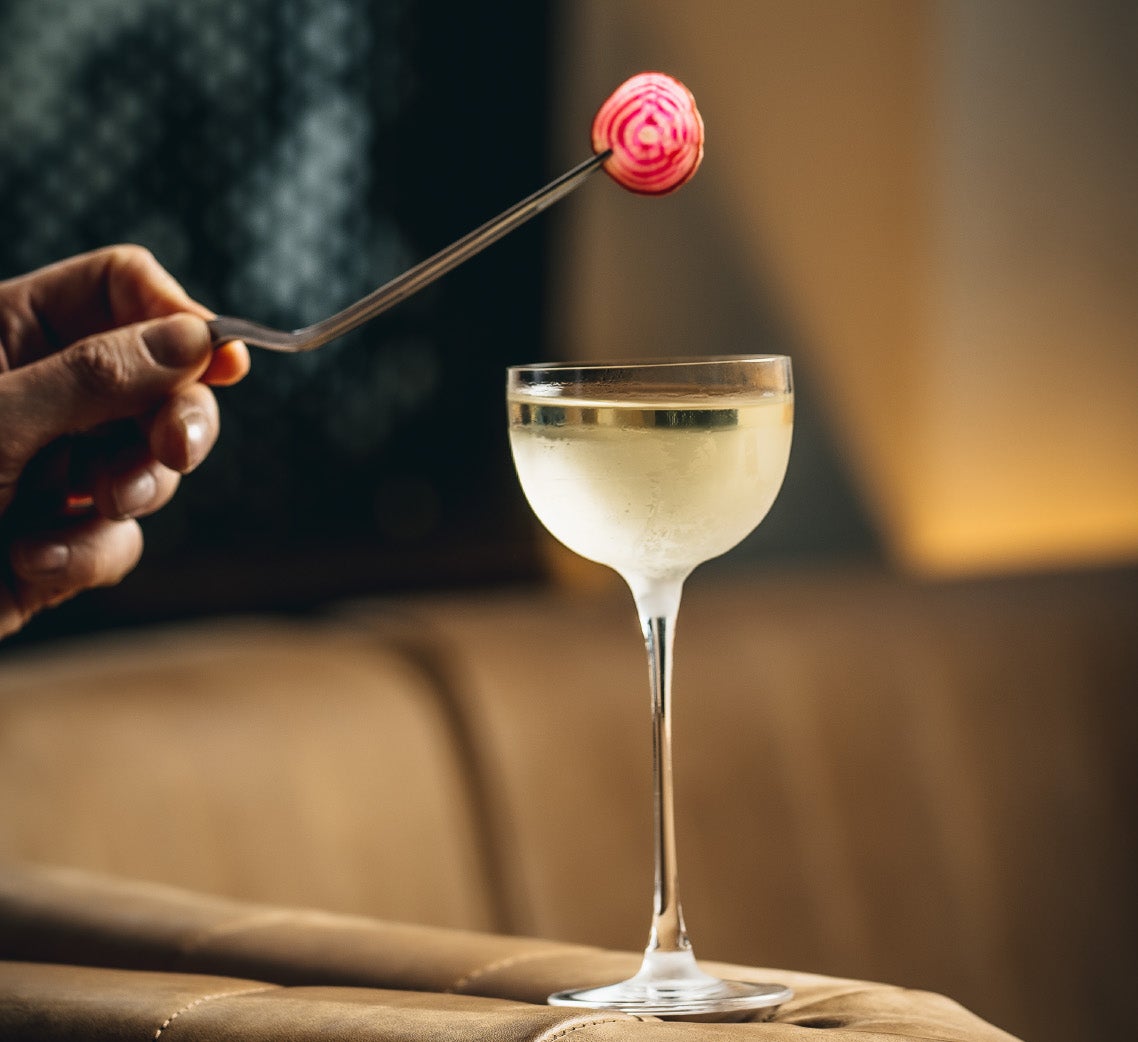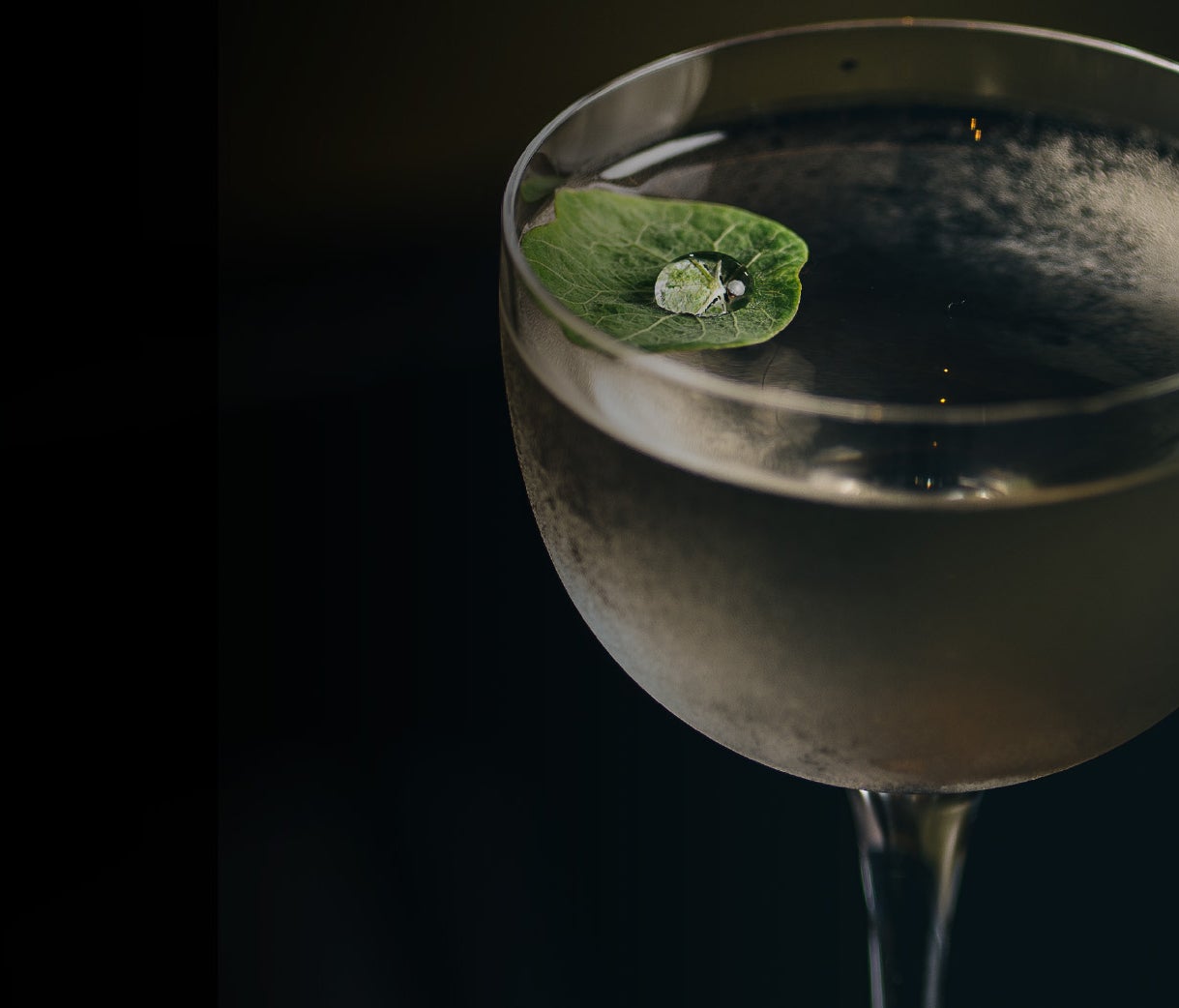 In exactly the same way that the world's best footballers kick a ball around London's football stadiums, the best bartenders – men and women – can be found behind the capital's bar counters. It's a joy to be able to watch them.
A trip to the Gibson to try Marian Beke's opulent, elaborate and exquisite cocktail creations is always a good idea. From there, it's just a short hop up Old Street to Tayēr + Elementary, the first bar child of Monica Berg and Alex Kratena. Shortly after opening, the pandemic struck with all its might and, unlike many other more financially sound competitors, they were able to guide not only their bar but also their team through the catastrophe. This bar now represents the pinnacle of mixology art – modern, yet accessible; minimalist in appearance but rowdy in taste. Nor does it sound strange, therefore, when Monica Berg describes it as a "neighbourhood bar", and does not believe that it "could exist anywhere else, not even in another part of London. Typically, between 70 and 80% of our guests are regulars and I love that – we are part of their lives and they are part of ours."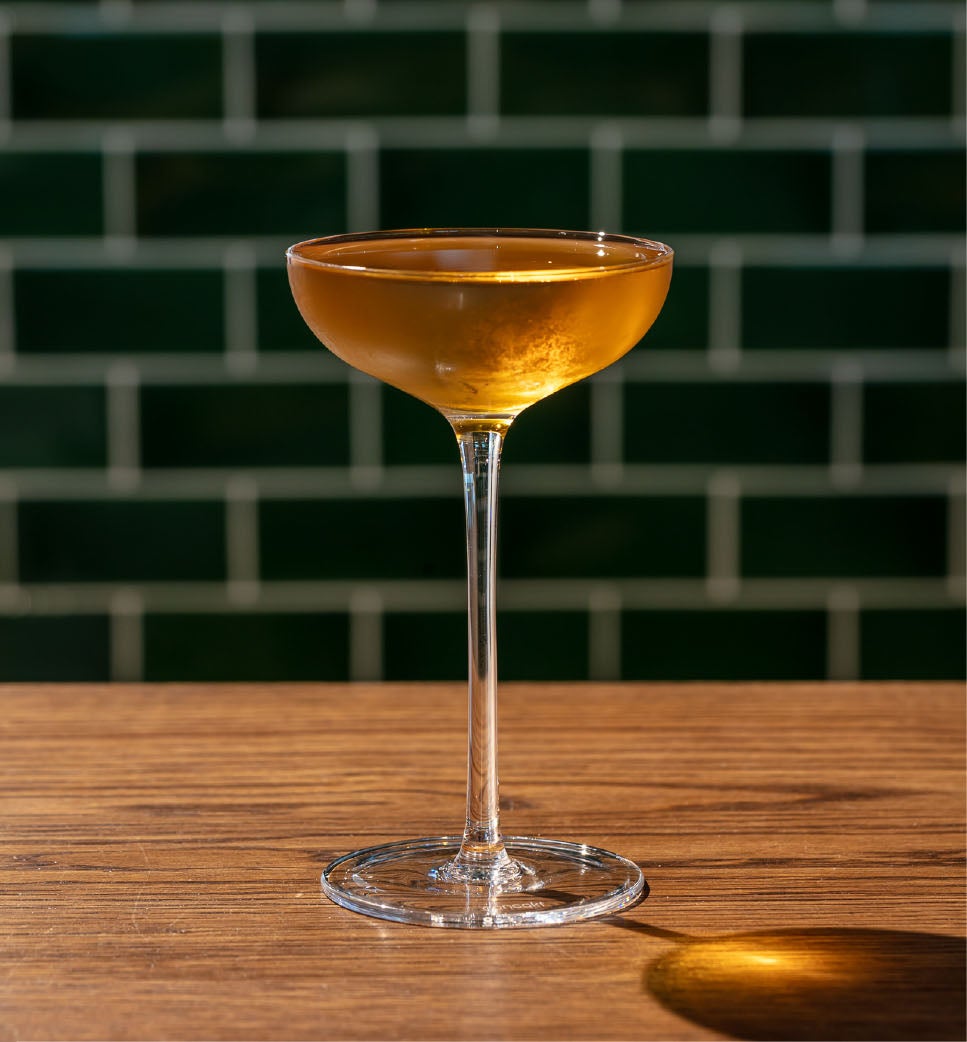 Art is important

Maria Kontorravdis
Rémy Savage, another famous bar personality, met a very similar fate: he was just about to open his first bar when Covid-19 hit and the phrase "dry spell" acquired a whole new meaning. Together with partner Paul Lougrat and bar manager Maria Kontorravdis, however, he survived, managing to get an absolute gem of a bar up and running: a bar with no name but instead signposted by a yellow triangle, a red square and a blue circle – a true ode to the school of Bauhaus. "That Bauhaus Bar" or simply "Shapes" is a place where nothing is random, where nothing is too much or too little; a place like no other, where all the drinks are considered – and precisely because of this has an incredibly welcoming vibe with drinks that are beyond compare. "Art is important. We offer a full sensory experience here; the colours, the music, the temperature of the drinks – everything must be perfect. And yet we are still only a meeting place for the people around us who want to have fun," says Maria Kontorravdis. Savage, the master of minimalism, grins mischievously, adding: "I think it's quite a nice bar." He's right. It should also be mentioned that Shapes in one of the very few bars in the whole of London to have a late licence: guests can sit there till three in the morning … either way, it is definitely worth a visit.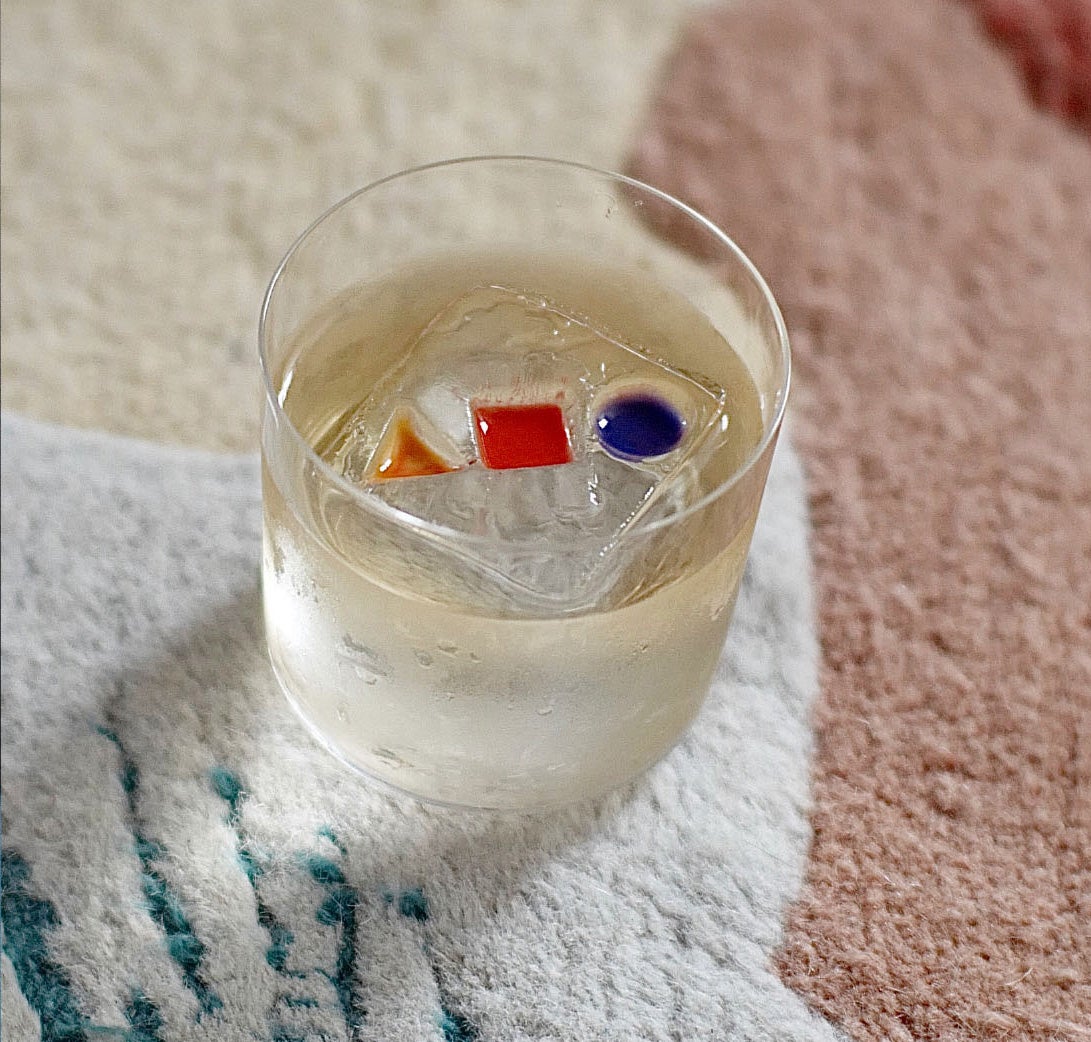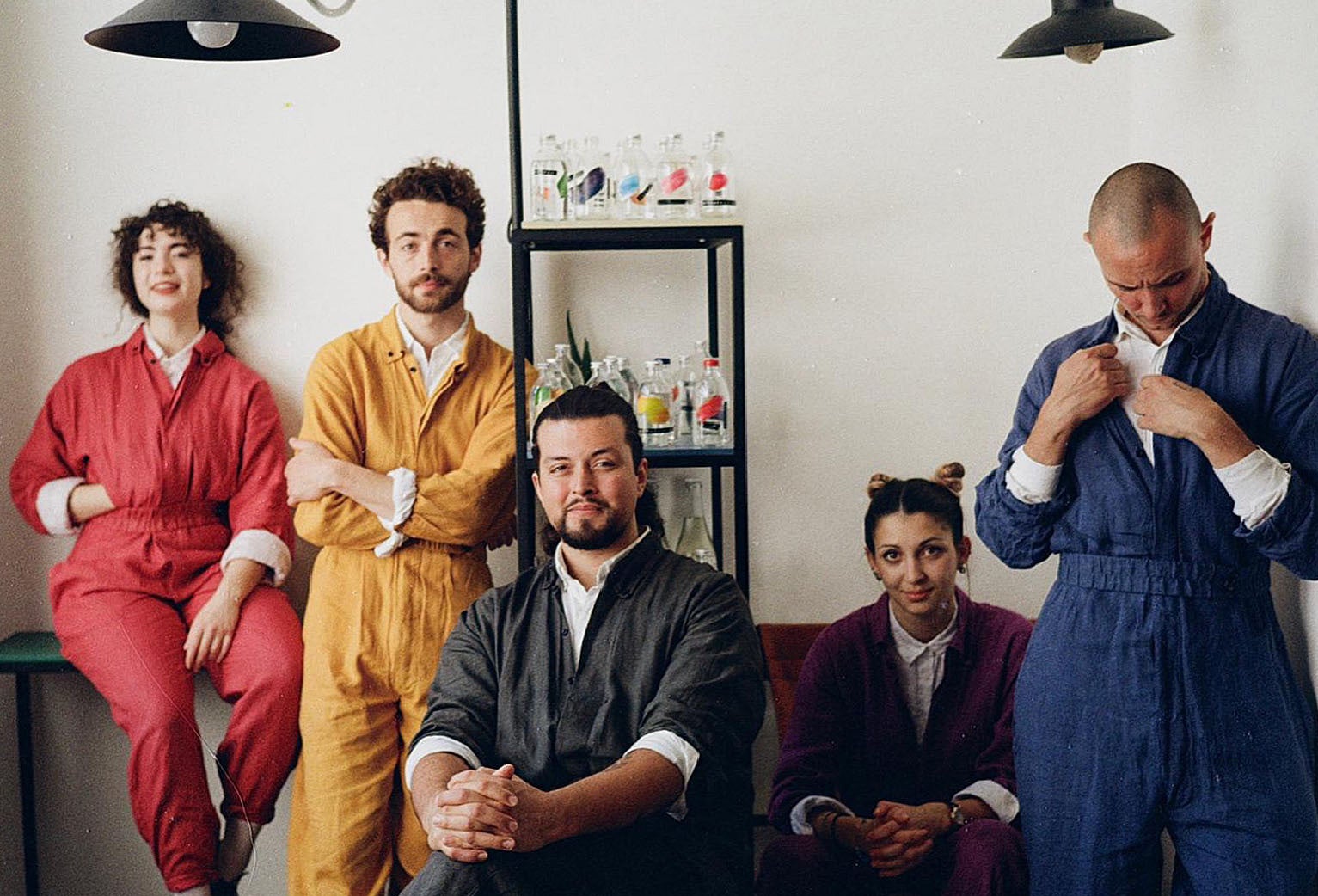 To conclude, we need to mention three more bars that combine fine drinking with a healthy dose of rock & roll, proving that exuberance and good quality are not mutually exclusive. As Marcel Reich-Ranicki, the Polish-born German literary critic, said when, to his surprise, he liked a novel that wasn't in keeping with his usual standards: "I enjoyed it, and I am accustomed only to having fun at least at my own level."
First up is Discount Suit Company, a speakeasy near the glitz of the City, in one of the less salubrious corners of the capital. Don't be afraid, simply saunter by the closed shutters of the old fabric shops and make your way down into the basement! The drinks are amazing and the atmosphere is brilliant.

great drinks with a great vibe for less than the astronomical prices
Another bar of this ilk is Murder Inc. in Soho, which has found itself a wonderful niche beside the glamorous theatres and tourist traps to offer absolutely outstanding drinks without any hoo-ha. "There was never anything like this in Soho. We grabbed this pub and got together a fantastic team. We sell great drinks with a great vibe for less than the usual astronomical prices charged in this area," says Elliot Ball, one of the owner-bartenders. If you go to this bar, you really should have a quick chat with some of the other guests: they include a surprising number of bartenders – always the best proof of quality of a bar.
This applies at least to the same extent at Satan's Whiskers in the East End, in which countless numbers of bartenders from supposedly more famous bars have hung their white jackets on the back of their barstools in order to be guests themselves and to relax in this temple of casual understatement, with a menu that changes daily, reflecting a deep knowledge and love of the lesser-known classics. Satan's Whiskers is a vital planet in the large London galaxy and it reflects the range of what makes this city so worth visiting. Well, which is better then, the Connaught or Satan's Whiskers, you might ask? This doesn't really need an answer. In any case, everyone should investigate this topic themselves – thoroughly and in person.
Good, was that it? Do you know enough about London's bars now? No one will ever know enough, as regretful as this admission is. But to quote Churchill: "Now this is not the end. It is not even the beginning of the end. But it is, perhaps, the end of the beginning."
Cheers!
Cheers!